At Goal Financial Services, we operate an integrated team and dedicated support structure that ensures all staff members can assist you at any time with any general or administration queries, and that all advice staff discuss and design any new advice provided to our clients.
Our advisers are fully qualified and constantly update their industry knowledge and education with regular and ongoing study.  Economic and technical updates are a regular feature of our monthly routine.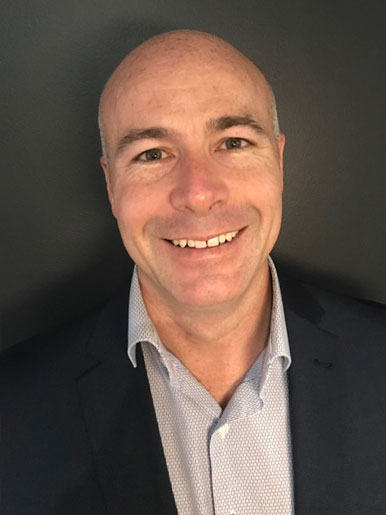 Robert Warry
Managing Director | Senior Financial Planner
Robert is the Managing Director of Goal Financial Services and has over 18 years' experience as a Financial Planner. Robert commenced his Financial Planning career in St. George bank in 2001 where he offered comprehensive advice to both individual clients and businesses, before establishing his own practice in 2013, located in Macquarie Park.
Goal Financial Services was established to focus on helping clients achieve their goals and objectives, whether these be financial or non-financial. Robert always takes a hands-on approach and provides a high level of service to his clients.
Each of his clients lives are vastly different from the next, which provides him with a wide skill set to assist in many facets of his clients lives including investments, margin loans, superannuation (including Self-Managed Superannuation Funds), retirement planning, income protection and life insurance.
Robert's qualifications include Diploma of Financial Services (Financial Planning), Advanced Diploma of Financial Services (Financial Planning), and he is on track to completing his Masters in Financial Planning within the next few years.
Outside of work hours, Robert is a passionate trail runner and triathlete and participates in many  fundraising events. As an avid football (soccer) fan his whole life, Robert has also shown further dedication to this sport with a lengthy 25-year refereeing career to his repertoire.
Click here to read Robert's adviser profile
Naomi Warry
Office Manager
Naomi has an extensive background in banking, home loan lending and mortgage insurance and spent almost 18 years in that industry before making the switch to the financial planning world and joining the team here at Goal Financial Services in April 2016.
Naomi's primary role is assistance in the day-to-day management of the office, preparation of client files, processing applications and also greeting clients when they arrive for meetings.
In her spare time Naomi likes to keep fit by marathon running and competing in triathlons.