Thinking about retirement? We can help you figure out exactly how much you will need to fund your new lifestyle. We look at your personal situation and offer tailored strategic advice to help you to achieve your goals.
Retiring without proper planning can be a recipe for financial disaster. Especially in the current market and political climate, it is very important to understand fully the implications of your financial decisions.
Goal Financial Services are well-versed in Pre-Retirement strategies to help you to maximise your retirement portfolio. We have your quality of life in mind during every step of our Planning Process. We consider retirement as that time in your life when working has become a choice rather than a necessity, and our primary goal is to maximise your enjoyment of this new period of your life.
We can help with:
Building your superannuation taking tax into consideration
Accessing your Superannuation
Superannuation consolidation
Investment Advice
Debt Reduction
Establishing an appropriate Income Stream or Pension
Maximising your Centrelink entitlements
Estate Planning taking taxation into consideration
Contact us today to find out more.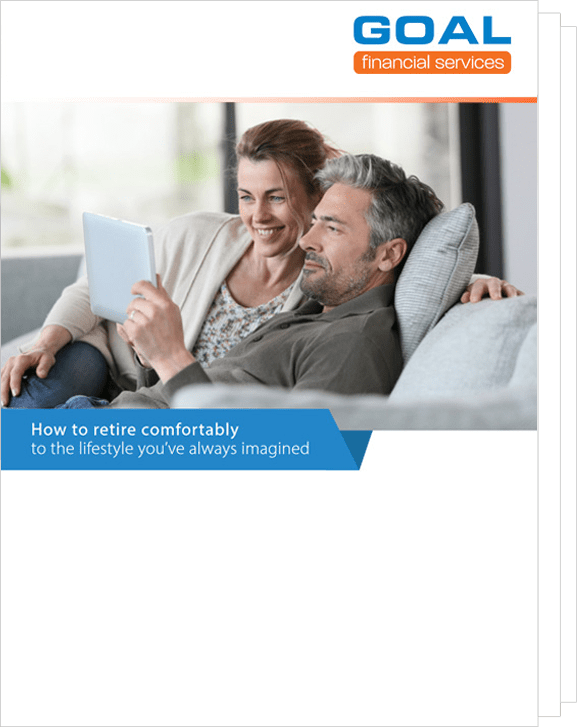 The Smart Guide to Retirement Planning
Download our free eBook to learn how to retire comfortably
to the lifestyle you've always imagined.
Learn more about:
What makes a successful retirement?
Superannuation explained
Understanding government entitlements
Introduction to financial planning
Four principles of wise investing
and more.
To find out more about how Goal Financial Services can help you, contact us today